Private to us club is a company-wide forced left to right advertising rewards plan the entire team helps everyone succeed.
By Looking At Chart On Main Page You Will See:
When 3 Purchases land on your first 3 spots you will receive $6.67 for each of the 3.
When 9 Purchases land on your next phase of 9 you will receive $11.11 for each of the 9.
When 27 Purchases land on your next phase of 27 you will receive $74.08 for each of the 27.
When 81 Purchases land on your next phase of 81 you will receive $432.10 for each of the 81.
When 243 Purchases land on your next phase of 243 you will receive $2057.62 for each of the 243.
AS THEY LAND the entire row does not have to be filled in order to earn.
REMEMBER: ONCE A PHASE ONE EXPIRES YOU MUST PURCHASE A NEW ONE - OR PURCHASE UP TO 4 PER DAY
THERE IS NO REENTRY TO PHASE ONE ONLY EARNED Reward Entries Into INTO HIGHER LEVELS!!!!!!
You Can Pay And Advance To The Higher Phases At Any Time In Your Member's Section.
When purchasing more than one in any phase please purchase one wait for that to be confirmed and then return to purchase another.
Once you have Club earnings you can use the earnings to repurchase also at the club using your drop down under purchase.
STEP 1: Join Private To Us Club
STEP 2: Join Shhh It's Private Using SAME USERNAME/INFO
STEP 3: Choose Position (s) You Will be Purchasing at Private To Us Club
STEP 4: Fund Your Account At Shhh It's Private For Your Club Positions
Please Note: All Transactions that are pending and not paid for more than 3 days are automatically deleted from database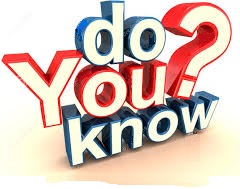 Instructions::: PLEASE FOLLOW SLOWLY AND READ AND REREAD

PRIOR

TO FUNDING OR BUYING
IT'S ALL SIMPLE IF YOU TAKE YOUR TIME AND UNDERSTAND PRIOR TO MAKING YOUR NEXT MOVE.
THERE IS NO RUSH WE ARE A PRIVATE CLUB EVERYONE HELPS EVERYONE TO MOVE FORWARD.
PRIOR TO PROCEEDING TO STEP ONE PLEASE UNDERSTAND THE PROCESS.
Choose Your Positions You Will Be Purchasing.
Sign Up For A FREE account at https://shhhitsprivate.com
Login at Shhh... It's Private
On Top Menu Choose Purchase
There will be a drop-down choose Bitcoin Funding and a form will appear. On top, in RED, you will see USE THIS BITCOIN ADDRESS TO FUND
Send your bitcoin funds to that address. Come back and fill out the rest of your form. In notes please put what positions you have selected here at the club.
How many: Phase One-Two-Three-Four-Five.
This is a Private Club, we take it seriously, we manually check everything for your security and ours.
Be sure to read our FAQS page and send a support ticket to be added to our SKYPE room.
As you progress through the rewards system, Private To Us Club helps everyone by giving bonus rewards to Shhh Hits Private.
Shhh... It's Private is the most sustainable rewards plan ever developed!
With a growing group of like-minded individuals wanting the same things, as you program to sink your teeth into and build for LONG term rewards.
At Shhh... It's Private you will find excellent advertising products and a fantastic opportunity to earn rewards and commissions.
Our business advertising plan is simple, it's duplicable and it's very easy to get started. And, best of all, it's affordable and very lucrative.
Once again, we would like to welcome you to Private To Us Club.
You must use the same username to join Shhh... It's Private as you use in Private To Us Club.
When you earn bonus rewards for Shhh... It's Private they will be placed for you.
Complete Phase Three at Private To Us Club: your $5.00 Upgrade fee and one fifty cents
30-day subscription will be purchased for you.
Unless you are already a member and have upgraded and bought at least one subscription. Value $20.00
$80.00 In Rev Shares will be purchased:
20 Rev
Ones
$20
10 Rev Twos= $20
8 Rev Threes
$40
If already have a subscription(s) $20 to your sub-balance
Complete Phase Four:
Complete Phase Five:
10,000 Rev Ones= $10,000
5,000 Rev Twos= $10,000
2,000
,
000
See complete HOW IT WORKS Page at Shhh... It's Private.
Private To Us Club provides no promises or guarantees of income or commissions.
You Are purchasing advertising only.
You are participating in this program with the understanding that we do not sell or distribute stocks, bonds, annuities, securities or investments of any sort.
We only offer you a place to advertise your goods and/or services.